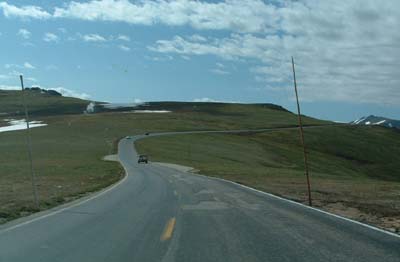 Trail Ridge road connect the western and eastern sections of Rocky Mountain National Park. The road reaches over 12,000 feet above sea level. A few days after I crossed it (in late June) snow shut it down for several hours.
Photos below include views from scenic overlooks and the Rock Cut and Alpine Ridge trails.
See photos from my hikes on the Cascade Falls, Bear Lake and Calypso Cascades trails and short walks and turnout vistas in Rocky Mountain National Park and nearby.