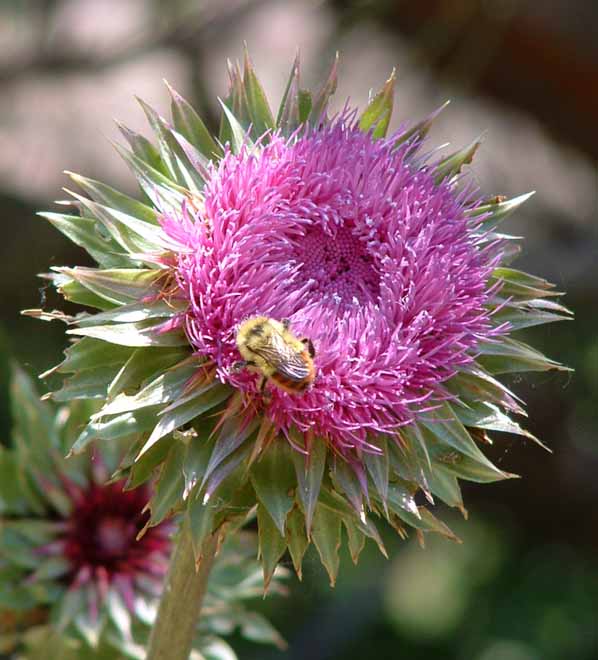 The Mesa Trail is just outside Boulder, Colarado - about an hour from the Rocky Mountain National Park. The trail begins with a long walk through meadows gradually climing into the woods. Then a long climb in woods that gets steeper. Near the top an option of peaks is offered. A short time later the peak provides an amazing view of the Rockies to the West and the plains to the East.
The trail includes a large elevation gain (over 3,000 feet) and the round trip from my walk was over 6 miles (there are various optional offshoots from the trail). It is a great and somewhat challenging walk with an amazing view at the summit. When I hiked (June 2003) the trial was lined by large number of flowering plants.
Click on the small photos below to see larger images.