Yellowstone Sep 2002: Home | Mammoth | Mt Washburn | South Rim | More | Links
Mount Washburn Trail, Yellowstone National Park,
26 September 2000, by John Hunter.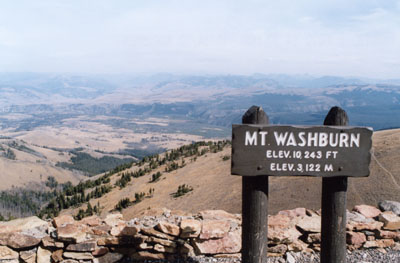 For Yellowstone I used Yellowstone Day Hikes, which I strongly recommend on my day hikes.
I left from the trailhead at 10 AM and climbed the wide, slightly inclined, trail up to top of Mount Washburn. The trail was an old wagon trail and is wide enough and relatively slow rising trail: climbing 1,400 feet over three miles to reach a peak of 10,243 feet.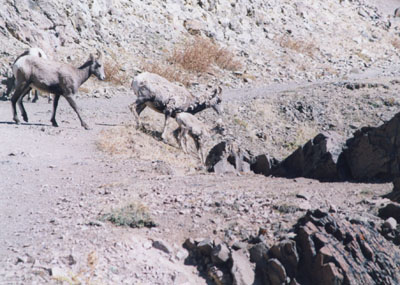 As I approached the top of the Mount Washburn I saw about 15 Bighorn Sheep were browsing along the trail. While watching and waiting for them I attempted to get a photo (see below) of the elusive Pika (a small rodent). At the summit there is a ranger watch station with a enclosed viewing area and restrooms. I ate my lunch looking at the view with several other hikers before heading back down.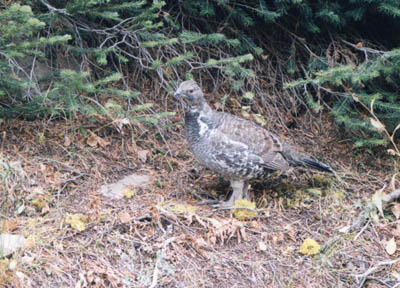 On my descent I enjoyed the great scenic views. I also spied a grouse (see photo at left) beside the trail. In addition to the scenic views and animal the rocks and plants also provided quite enjoyable sites.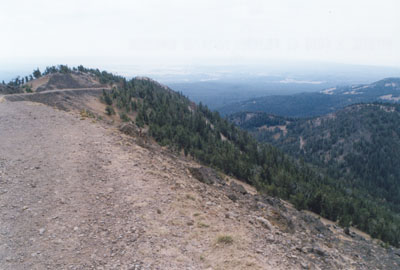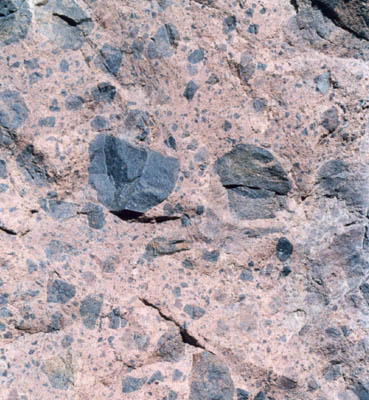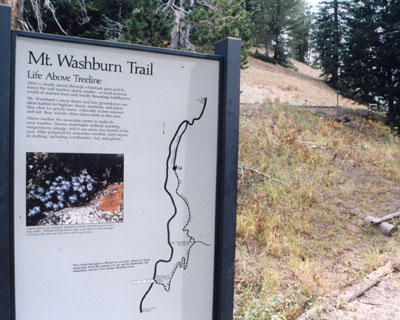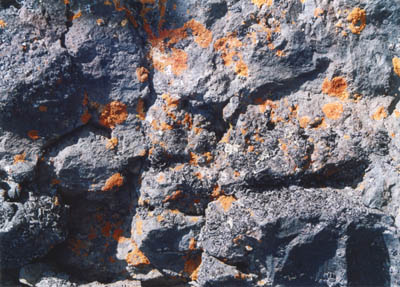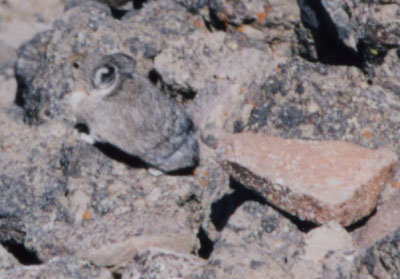 It is difficult to spot the Pika (small rodent) in this photo (the orange rock points to the Pika). Photo by John Hunter, 24 Sep 2002, Mount Washburn Trail, Yellowstone National Park.
Travel Books