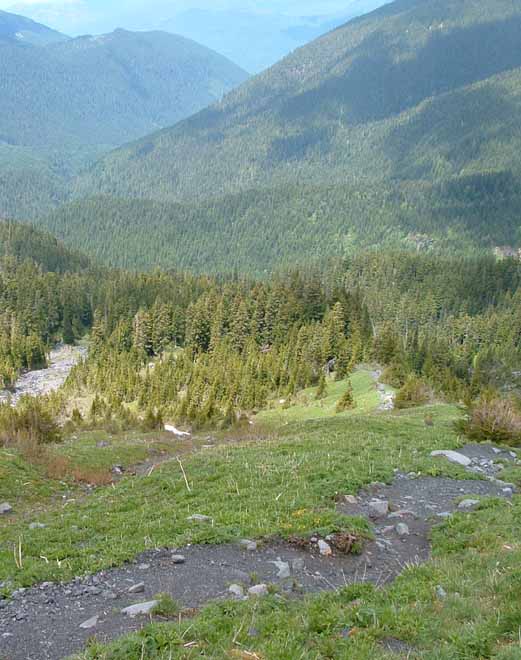 Helitrope Ridge Trail
The Heliotrope Ridge trail was great. The forest ranger said several times I would definately get my feet wet as several creek crossings were not possible to pass without getting wet. I didn't get wet at all. I imagine they were being overly cautious.
Even if I had to have dipped into the water it would have been worth it. It was great. At the end of my hike there was an incredibly step portion that really was a challenge. The glacier was also great to see.
The main guide book I used for finding hikes was, Don't Waste Your Time in the North Cascades - which was good.