Previous Picture | Next Picture | Thumbnails
Orange Russula mushroom, Appalachian Trail, Pennsylvania, 2003.
A reader suggested it is a type of Russula which seems reasonable to me. Please let us know if you can further identify the mushroom.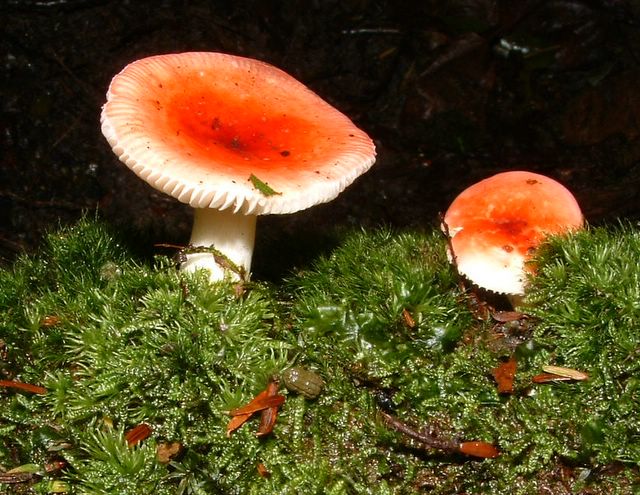 Photos from the Appalachian Trail in Pennsylvania by John Hunter, September 2003.
More hiking photos: Grand Teton National Park - North Cascades National Park - Rocky Mountain National Park - Shenandoah National Park - many more