Ecology of the Great Salt Lake
the lake is 75 miles by 28 miles with a maximum depth of 75 feet (though these figures vary during the seasons of the year). The salinity if too high for fish but brine shrimp, brine files and several time of algae live in the lake. And those brine shrimp and flies feed 250 bird migratory and nesting species.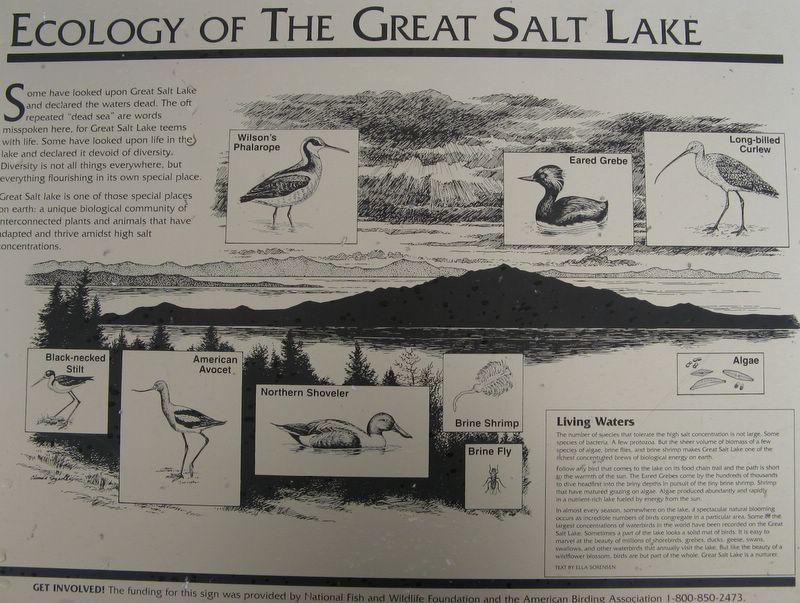 Photos from a 2 week vist to Utah, Colorado and Arizona in September to October. During the trip I visited Salt Lake City, Utah; Antelope Island, Great Salt Lake; Mount Timpanogos; Dinosaur National Monument and Mesa Verde.