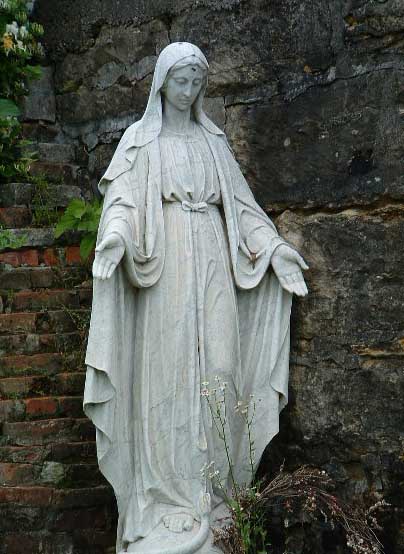 I visited Our Lady of Gethsemani Abbey in Trappist, Kentucky during May 2004 and stayed over one night. The Abbey includes some forest trails; many of the photos were taken on a walk along those trails.
Thomas Merton lived at the Abbey of Our Lady of Gethsemani from 1941 to his death in 1968. Merton is considered one of the most important spiritual writers of the twentieth Century. His books include, The Seven Storey Mountain, New Seeds of Contemplation and Zen and the Birds of Appetite: see more books by Thomas Merton. Thomas Merton was born on 31 January 1915 in Prades, southern France. He was known at the monastery as Frater Louis, which is why his name on his grave reads Fr. Louis Merton.
Photo above is of the front of the Abbey. Visit the official web site for the Abbey of Gethsemani: www.monks.org.