Previous - Next - photos home - Cliff Palace photos - The drive to Mesa Verde
Balcony House
With 40 rooms, Balcony House is considered a medium size cliff dwelling. Sometime during the late 1190s, after primarily living on the mesa top for 600 years, many Ancestral Puebloans began living in pueblos they built beneath the overhanging cliffs.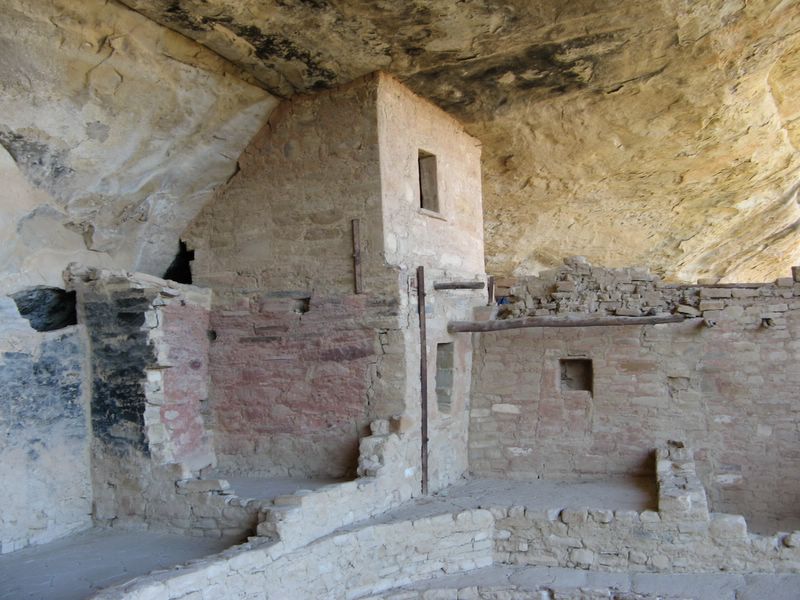 Photos from a 2 week vist to Utah, Colorado and Arizona in September to October. During the trip I visited Salt Lake City, Utah; Antelope Island, Great Salt Lake; Mount Timpanogos; Dinosaur National Monument and Mesa Verde.