Drive thumbnails - Previous - Utah travel photo essays
Newspaper Rock
is a petroglyph (designs incised, scratched, chiseled, rubbed, or pecked into the surface of the rock with flint or other stone chisels and hammers) panel etched in sandstone that records perhaps 2,000 years of human activity in the area. Etched into the desert varnish are symbols representing the Fremont, Anasazi and Navajo cultures. The carved face is located along State Route 211, the access road to Canyonlands National Park Needles District.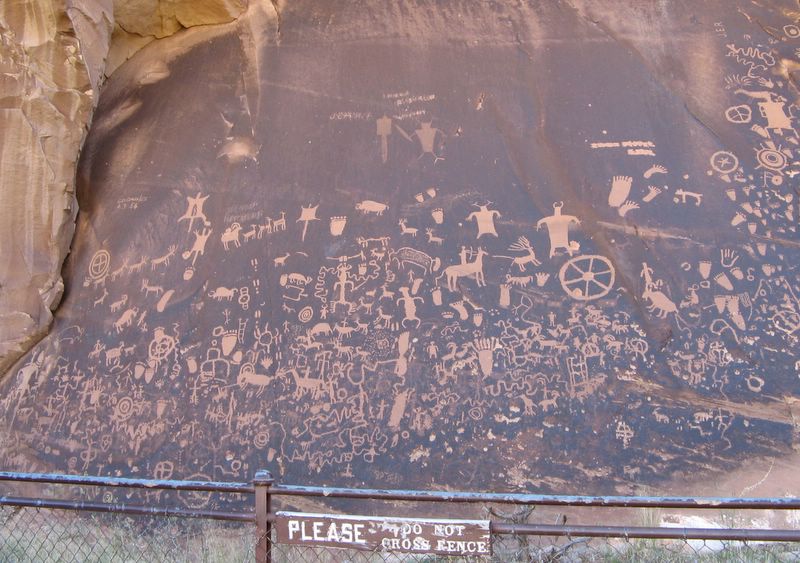 Photos from a 2 week vist to Utah, Colorado and Arizona in September to October. During the trip I visited Salt Lake City, Utah; Antelope Island, Great Salt Lake; Mount Timpanogos; Dinosaur National Monument and Mesa Verde.