Previous Picture | Next Picture | Home
John Bryan State Park
I could hear music from what sounded like a large marching band for awhile. When I saw this 4H sign I guessed that must be where the music was coming from.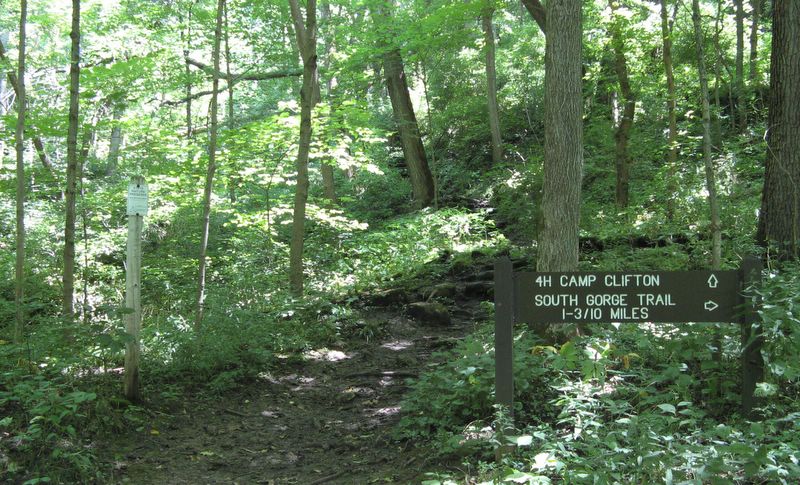 I drove from Virginia to Wisconsin in 2006. During the trip I visited Rocky Gap State Park, Maryland; Coopers Rock State Forest, West Virginia; Clifton Gorge State Nature Preserve, Ohio; Forest Glen Preserve; Starved Rock State Park, Illinois; and Parfrey's Glen, Wisconsin.