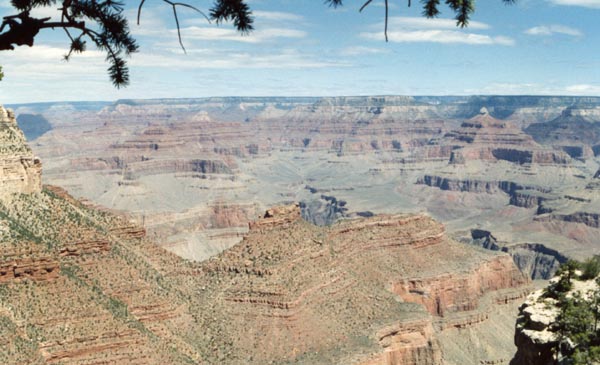 View the Curious Cat Photo Travelogues:
Arizona Travel Links
The Grand Canyon is truly spectacular. The South Rim offers the easiest access for most and is much more populated. In fact, the North Rim (due to the high elevation) is closed due to snow early in the fall and doesn't open until late spring. I actually made it to the North Rim within the first few days it was open in 1994. The area around the North Rim is covered in Pinion Pine Forest and is spectacular. As expected the lodge is great and offers a great place to eat and rest in the evenings.
Arizona Connections - Alumni, Travelogues, Cyber Cafes, Lodging, Personals, etc.