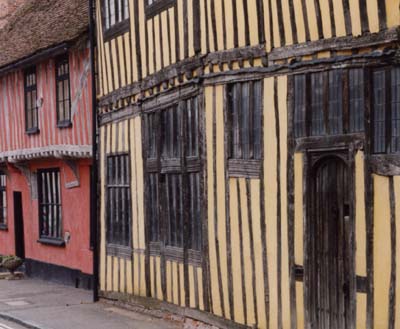 Lavenham is a beautiful English town to visit. I stayed at the Swan (photo below) which is an exceptional old hotel (Luxury prices) when I visited in 1997.
"Lavenham was a place of some importance as far back as 1257 when it was granted it market Charter. It then became of some international importance in the reign off Edward III, exporting its famous blue broadcloth to such far flung places as Russia to such notorious characters as Catherine the Great." - Lavenham Merchants Guild
The tour of the Guild is enjoyable. Also their is a Cathedral from the 1200's that was wonderful.