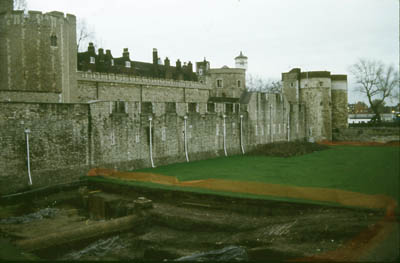 A view of the Tower of London from the outside looking in. The buildings in the tower area were built starting with the White Tower and the Norman chapel. William the Conqueror initiated the construction in 1078, following the Norman Invation in 1066. Photo by John Hunter, 1994.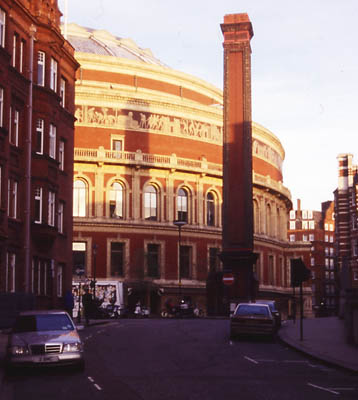 Royal Albert Hall, by John Hunter, 1994.
My parents lived in a flat on the second floor the year before I was born (London, England). By John Hunter, 1994.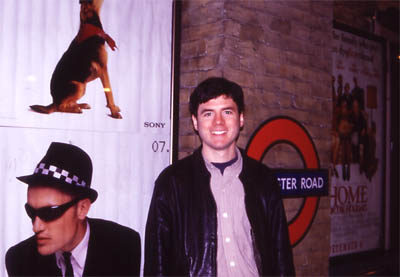 Photo of John Hunter in the London Underground by Justin Hunter, 1994.