Previous Picture | Next Picture | Home | Mount Rainier National Park Photos | Thumbnails: Mt. Rainier hiking photos
Trail of Shadows path, Mount Rainier National Park, June 2005. It is a fine quick walk (less than a mile) but nothing special (compared to the rest of the park).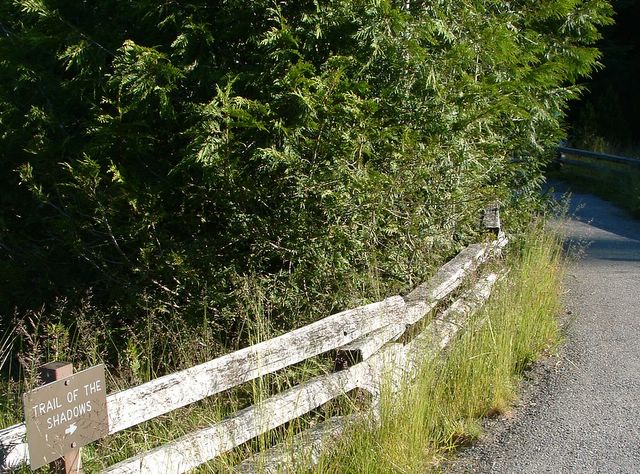 I arrived at Mount Rainier, the last stop on this trip, late in the evening. I was able to catch a ranger talk that evening and the next two evenings also in the Paradise Inn - they were excellent. The Paradise Inn was a nice large lodge. During my stay the weather was overcast all but the morning I was leaving still I enjoyed several hikes including a couple ranger lead walks.
Curious Cat Travelogue and Travel Photos: USA National Parks - Washington DC, NYC, London, Paris, Costa Rica, Egypt...