Previous - End, see more Curious Cat Travel Photos
Air Force Memorial
with the Pentagon behind it and the Jefferson Memorial on the far left and the Capitol building in the background. The Picture is taken from Arlington (where the Air Force Memorial is). The Jefferson Memorial and Capitol building are accross the Potomac River in Washington DC.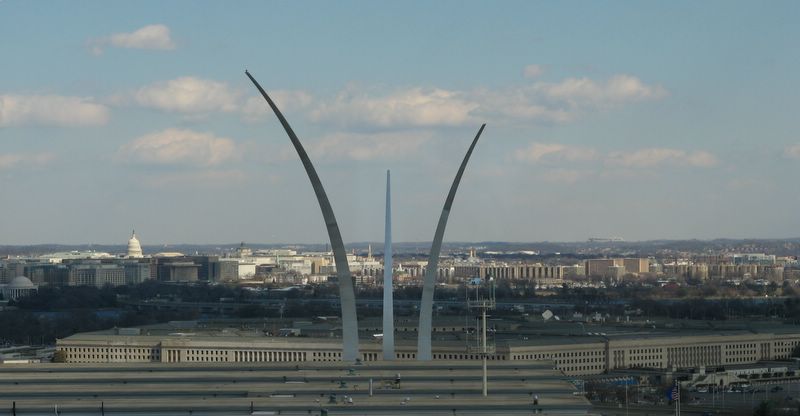 The Capital Crescent Trail goes along the Potomic River, through Arlington, Virginia and Washington DC (on the C&O towpath). I hiked first along the Arlington, Virginia side for the Potomac (starting at the north end of the Teddy Roosevelt Island Parking lot) then crossing over at Chain Bridge and heading back down the Capital Crescent trail and over the Key Bridge to and making a loop hike out of the hike.
More Washington DC photo essays: Botanical Garden - Shenandoah National Park - Library of Congress - Great Falls National Park - C&O Towpath (Monocacy Aqueduct) - Bull Run Trail - Bull Run Mountain Conservancy Trail