Previous | Next | Home | Shenandoah National Park Photos | Thumbnails: Shenandoah National Park hiking photos | Washington DC Travel Photos
Hawksbill Gap Trail - the stones are used to divert water to reduce erosion damage to the path.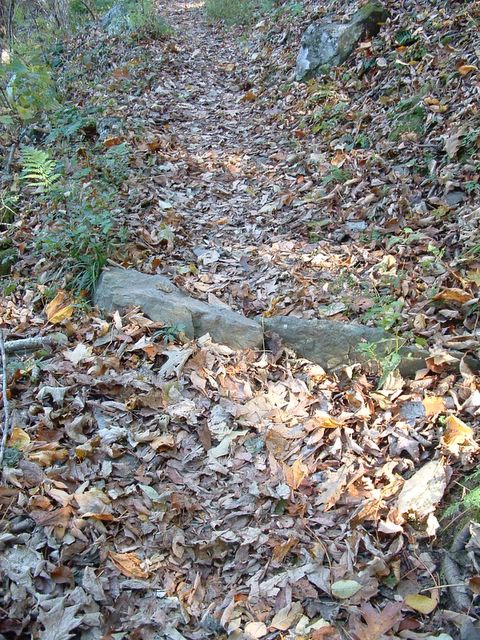 Shenandoah National Park is in Virginia, with one entrance about 2 hours from Washington DC. Skyline Drive and many excellent hiking trails are available in the park. The photos on these pages are from a visit on 10 October 2004.
These photos show the Marys Rock Trail, Hawksbill Gap Trail and Skyline Drive.