Previous Picture | Next Picture | Huntington Beach State Park | Cypress Gardens | Charleston | South Carolina | 2005 photos: New York City
A group of these birds ran over the beach pecking at the sand: eating small insects or some other small creature I would guess.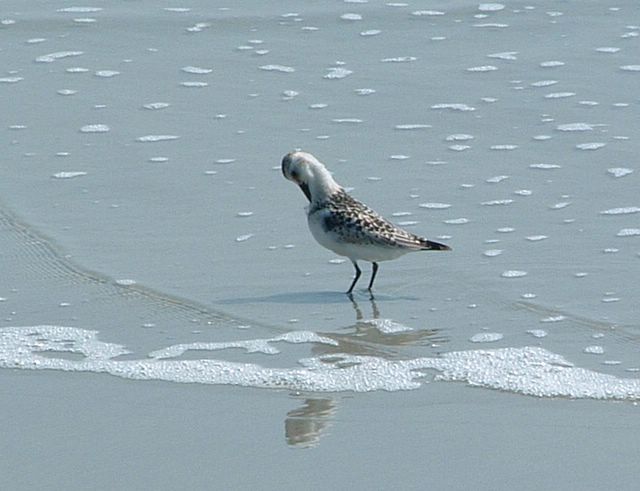 South Carolina photos by John Hunter from September 2005. First I visited Huntington Beach State Park. Next I stayed in downtown Charleston, South Carolina (at the Mills House - which was quite nice). And then I visited Cypress Gardens which was quite enjoyable. Even with taking a canoe for a short loop it is difficult to see spending more than 2 hours at the Gardens.