Previous Picture | Next Picture | Home | Thumbnails: Central Park - Met - Brooklyn and Staten Island (2004)
Monument to American Nobel Prize winners, New York City. Theodore Roosevelt received the first Nobel Peace Prize given to an American: for negotiating a conclusion to the Russo-Japanese war. The prize is located in the Roosevelt Room in the West Wing of the White House.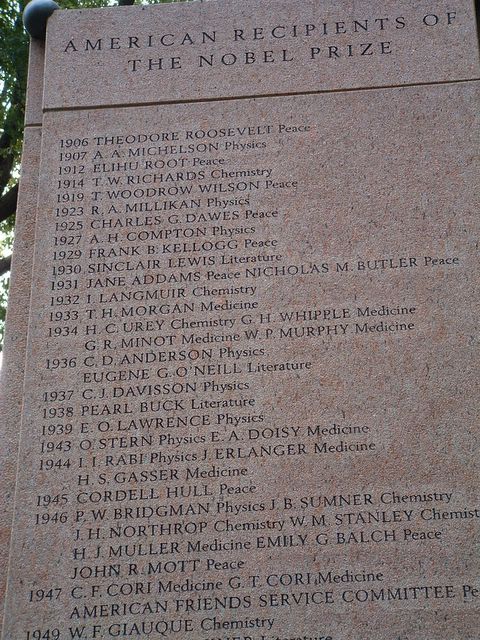 New York City photos by John Hunter September 2005. I was in New York City to speak to the Deming Scholars program at Fordham. I took the day after my presentation to walk around Central Park and visit the Met. These photos show my walk through Central Park.