Previous Picture | Next Picture | Home | Glaicer National Park Photos | Thumbnails: Glacier Waterton International Peace Park, Going to the Sun Road, Logan Pass, Lake McDonald
Continuing west on Going to the Sun Road. There are frequent turnouts to pull over and take in the great views. I can imagine it is difficult to find space during the most popular times of year at the park.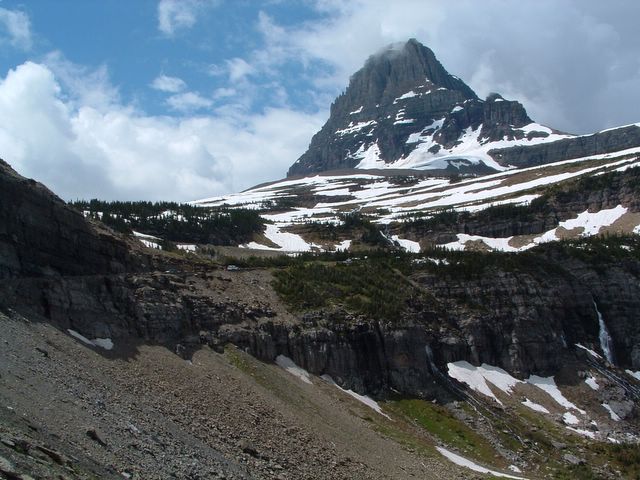 Day six in Glaicer National Park was another great day. I drove from to Waterton International Peace Park in Canada to the Saint Mary Entrance. The scenery at several overlooks on that drive were amazing. Then I drove along Going-to-theSun Road and walked around Sun Point and then did the Hidden Lake hike at Logan Pass. The day ended at a unspectaular 1960's moter inn with an amazing view. More Galicer National Park photos.