Previous Picture | Next Picture | Home | Glaicer National Park Photos | Thumbnails: Glacier Waterton International Peace Park, Going to the Sun Road, Logan Pass, Lake McDonald
Stairs on Hidden Lake trail. The path is largely a wooden walkway, to avoid damage to the alpine meadows, though at this time (30 June 2005) much of trail was snow covered.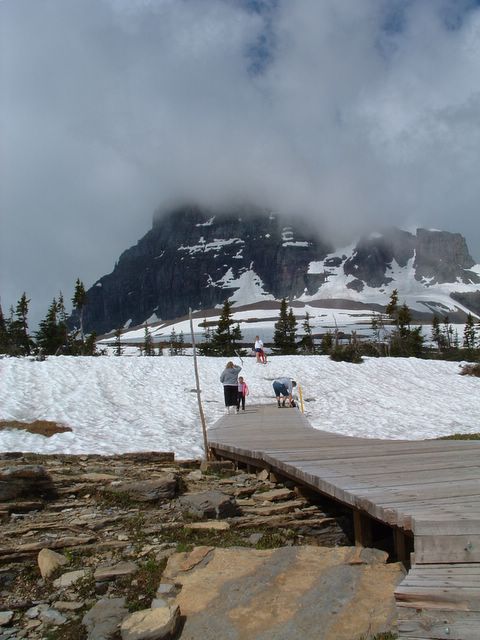 Day six in Glaicer National Park was another great day. I drove from to Waterton International Peace Park in Canada to the Saint Mary Entrance. The scenery at several overlooks on that drive were amazing. Then I drove along Going-to-theSun Road and walked around Sun Point and then did the Hidden Lake hike at Logan Pass. The day ended at a unspectaular 1960's moter inn with an amazing view. More Galicer National Park photos.