Previous Picture | Next Picture | Home | Glaicer National Park Photos | Thumbnails: Glacier Waterton International Peace Park, Going to the Sun Road, Logan Pass, Lake McDonald
Hidden Lake and Hanging Garden tailhead at Logan Pass visitors center on Going-to-the-Sun Road, Glacier National Park, Montana, USA. Hidden Lake trail about 2.5 km.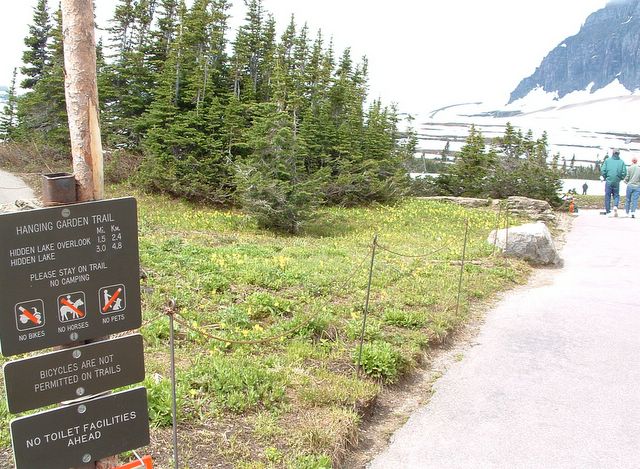 Day six in Glaicer National Park was another great day. I drove from to Waterton International Peace Park in Canada to the Saint Mary Entrance. The scenery at several overlooks on that drive were amazing. Then I drove along Going-to-theSun Road and walked around Sun Point and then did the Hidden Lake hike at Logan Pass. The day ended at a unspectaular 1960's moter inn with an amazing view. More Galicer National Park photos.